JENerational Change is transforming politics into service. In 2020, Jen Perelman ran for Congress against Debbie Wasserman Schultz based on the premise that congressional representation should be treated as a term of public service, not a lifelong career. JENerational Change spotlights other candidates who challenge entrenched incumbents, regardless of their party affiliation. We speak with activists, journalists, comedians, and other public figures who seek to make a positive change for their community. Your patronage ensures that can continue building awareness for insurgent campaigns that seek to chip away at the political establishment!
Episodes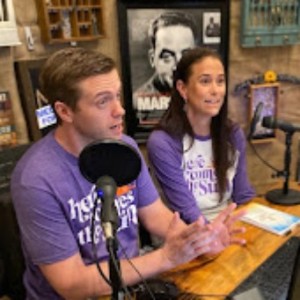 Monday Oct 17, 2022
Monday Oct 17, 2022
Streamed live on Oct 5, 2022.
Odessa Kelly, candidate for U.S. Congress in TN-07, will join us to discuss the status of her campaign with one month to go! But first, we'll be joined by friend of the show, Steve Grumbine of Real Progressives, to discuss the blatant dishonesty of the Biden Administration regarding Student Debt Cancellation in the face of the GOP-led lawsuit.
Check out our Patreon for more!
☀️ patreon.com/JENerationalChange
☀️ WEBSITE: jenerationalchange.com
☀️ TWITTER: @JENChangeFL 
☀️ INSTAGRAM: @JENerationalChange 
☀️ FACEBOOK: @Jen Perelman