JENerational Change is transforming politics into service. In 2020, Jen Perelman ran for Congress against Debbie Wasserman Schultz based on the premise that congressional representation should be treated as a term of public service, not a lifelong career. JENerational Change spotlights other candidates who challenge entrenched incumbents, regardless of their party affiliation. We speak with activists, journalists, comedians, and other public figures who seek to make a positive change for their community. Your patronage ensures that can continue building awareness for insurgent campaigns that seek to chip away at the political establishment!
Episodes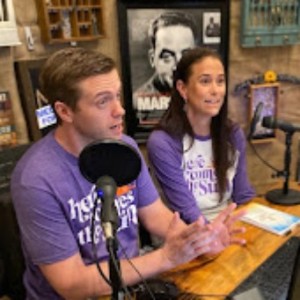 Sunday Oct 02, 2022
Sunday Oct 02, 2022
Streamed live on Sep 26, 2022.
Immigration, economic hardship, energy costs and inflation. These are considered the primary reasons for Italy's hard-right shift in their recent parliamentary election. History shows that the rise of the Third Reich was a result of similar dire circumstances. America is facing a similar reality. We'll be speaking with local artist, Craig McInnis, whose canvas paintings reflect the downward spiral of American society.
You won't want to miss this livestream.
Check out our Patreon for more!
☀️ patreon.com/JENerationalChange
☀️ WEBSITE: jenerationalchange.com
☀️ TWITTER: @JENChangeFL 
☀️ INSTAGRAM: @JENerationalChange 
☀️ FACEBOOK: @Jen Perelman